Nevada Historical Marker 4
Junction House
3800 South Virginia Street
Reno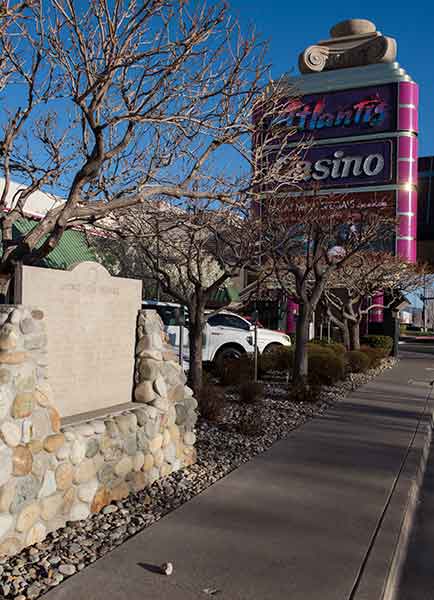 Marker on South Virginia Street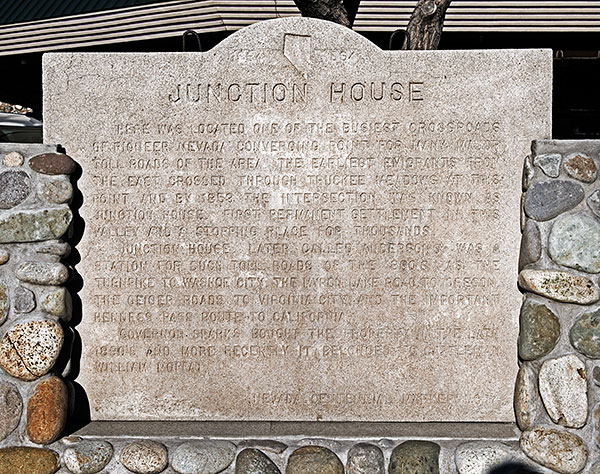 Marker on South Virginia Street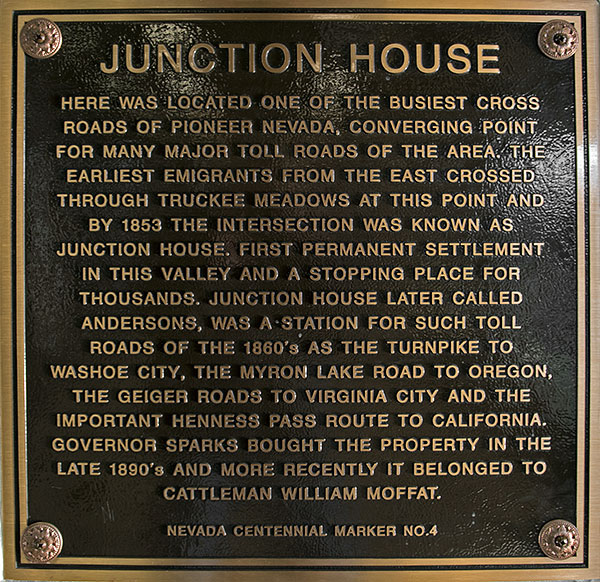 Marker in the Atlantis Casino Resort Spa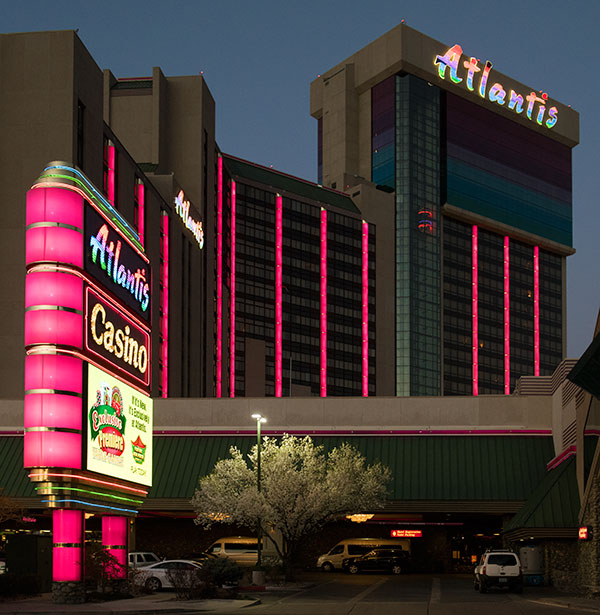 All Photos 17 March 2016
(Click Photos to Zoom)
Junction House
Here was located one of the busiest crossroads of pioneer Nevada, converging point for many major toll roads of the area. The earliest emigrants from the east crossed through Truckee Meadows at this point and by 1853 the intersection was known as Junction House, first permanent settlement in this valley and a stopping place for thousands.
Junction House, later called Andersons, was a station for such toll roads of the 1860's as the turnpike to Washoe City, the Myron Lake road to Oregon, the Geiger roads to Virginia City and the important Henness Pass route to California.
Governor Sparks bought the property in the late 1890's and more recently it belonged to cattleman William Moffat.
Nevada Centennial Marker No. 4

The official Junction House marker is located on South Virginia Street near the main entrance to the Atlantis Casino Resort Spa. The neighborhood, consisting of large buildings located in gigantic parking lots, does not inspire strolling, making the marker easy to overlook, even if you are visiting the casino or waiting for a bus across South Virginia Street from the marker.
A second marker, with the same wording, is located just inside the main entrance to the casino, mounted on the wall to the right as you enter.