Nevada Historical Marker 187
The Cattle Industry
Beowawe Rest Area on Westbound I-80
Between Elko and Winnemucca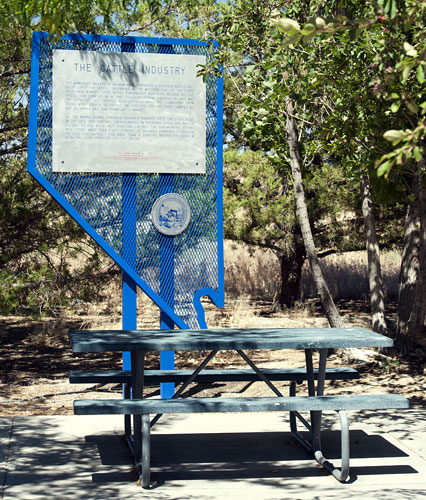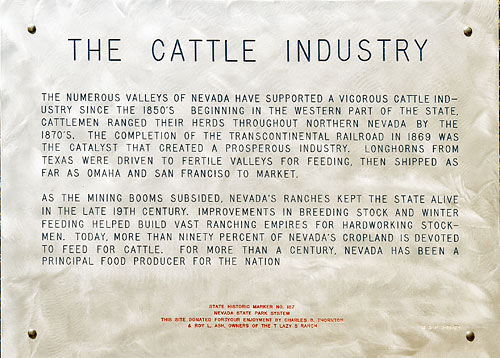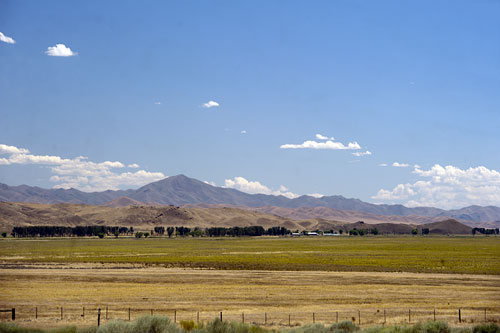 Looking South from the Beowawe Rest Area
The Trees are on the Humboldt River
5 August 2010
(Click Photos to Zoom)
The Cattle Industry
The numerous valleys of Nevada have supported a vigorous cattle industry since the 1850's. Beginning in the western part of the state, cattlemen ranged their herds throughout northern Nevada by the 1870's. The completion of the transcontinental railroad in 1869 was the catalyst that created a prosperous industry. Longhorns from Texas were driven to fertile valleys for feeding, then shipped as far as Omaha and San Francisco to market.
As the mining booms subsided, Nevada's ranches kept the state alive in the late 19th century. Improvements in breeding stock and winter feeding helped build vast ranching empires for hard working stockmen. Today, more than 90 per cent of Nevada's crop land is devoted to feed for cattle. For more than a century, Nevada has been a principal food producer for the nation.
Nevada Historic Marker 187
Nevada State Park System
This Site Donated for Your Enjoyment by Charles B. Thornton
& Roy L. Ash Owners of the T Lazy S Ranch
Beowawe Rest Area on I-80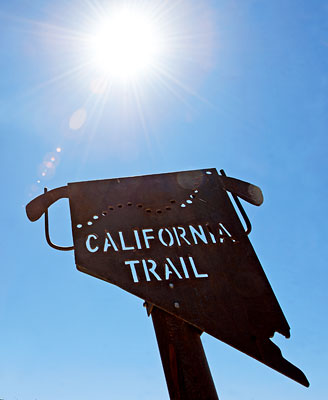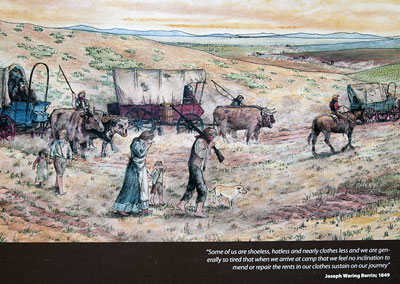 Some of us are shoeless, hatless and nearly clothes less and we are generally so tired that when we arrive at camp we feel no inclination to mend or repair the rents our clothes sustain on our journey.
Joseph Waring Bering; 1849
Beowawe Rest Area on the California Trail
Beowawe is a ghost town on State Route 306 south of Interstate 80. The name is derived from the Paiute word for gate.
Beowawe was founded in 1868 with the arrival of the railroad and grew to a population of sixty in 1881. In 1909 a power plant was built but the boom had ended by 1916 and many of the residents had moved on.
The Beowawe Rest Area is an oasis on westbound I-80 more than fifty miles from the nearest town, Elko, Nevada. Like many of the rest areas on the California Trail, it offers interpretive displays of the history and geography of the region.
In Nevada, I-80 parallels the Truckee River and the Humboldt River and follows the historical routes of the California Trail and the first transcontinental railroad. I-80 incorporated and replaced sections of the Victory Highway, Nevada State Route 1 and U.S. Route 40.