California Historical Landmark 914
Holbrooke Hotel
212 West Main Street
Grass Valley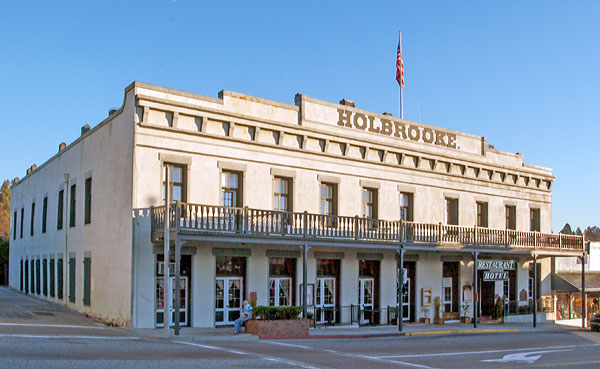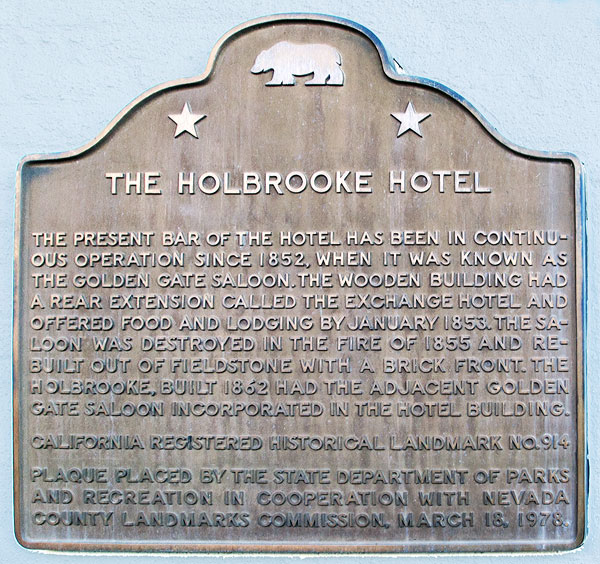 14 December 2005
(Click Photos to Zoom)
The Holbrooke Hotel
The present bar of the hotel has been in continuous operation since 1852 when it was known as The Golden Gate Saloon. The wooden building had a rear extension called The Exchange Hotel and offered food and lodging by January 1853. The saloon was destroyed in the fire of 1855 and rebuilt out of fieldstone with a brick front. The Holbrooke, built 1862, had the adjacent Golden Gate Saloon incorporated in the hotel building.
California Registered Historical Landmark No. 914
Plaque placed by the State Department of Parks and Recreation in cooperation with Nevada County Historical Landmarks Commission. March 18, 1978.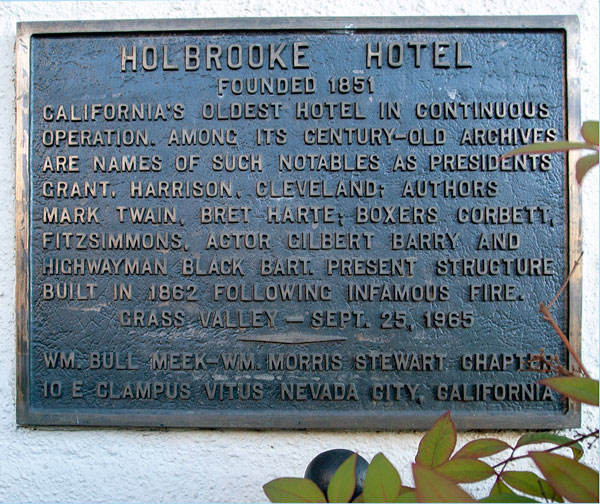 14 December 2005
(Click Photo to Zoom)
Holbrooke Hotel
Founded 1851
California's oldest hotel in continuous operation. Among its century-old archives are names of such notables as presidents Grant, Harrison, Cleveland; authors Mark Twain, Bret Harte; boxers Corbett, Fitzsimmons, actor Gilbert Barry and highwayman Black Bart. Present structure built in 1862 following infamous fire.
Grass Valley - Sept. 25, 1965
Wm. Bull Meek - Wm. Morris Stewart Chapter 10 E Clampus Vitus Nevada City, California