California Historical Landmark 855
Mount Saint Mary's Convent and Academy
South Church Street Between Chapel Street and Dalton Street
Grass Valley
Built 1865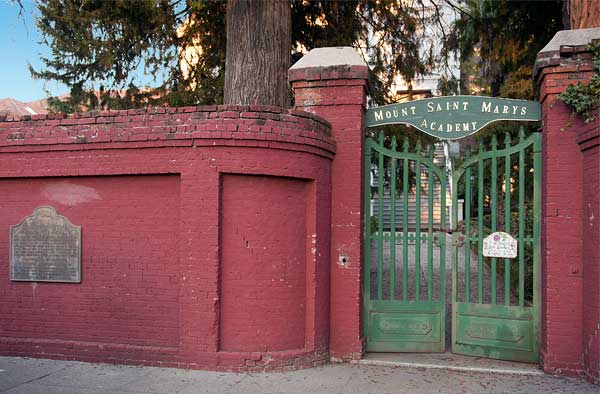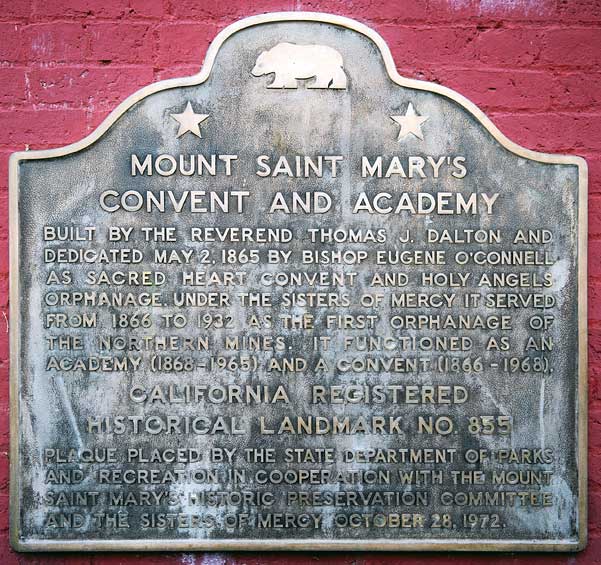 15 December 2013
(Click Photos to Zoom)
Mount Saint Mary's
Built by the Reverend Thomas J. Dalton and dedicated May 2, 1865 by Bishop Eugene O'Connell as Sacred Heart Convent and Holy Angels Orphanage. Under the Sisters of Mercy it served from 1866 to 1932 as the first orphanage of the Northern Mines. It functioned as an academy (1868 - 1965) and as a convent (1866 - 1968).
California Registered Historical Landmark No. 855
Plaque placed by the State Department of Parks and Recreation in cooperation with the Mount Saint Mary's Historic Preservation Committee and the Sisters of Mercy, October 28, 1972

Mount Saint Mary's Convent and Academy is also National Register Listing #74000543.