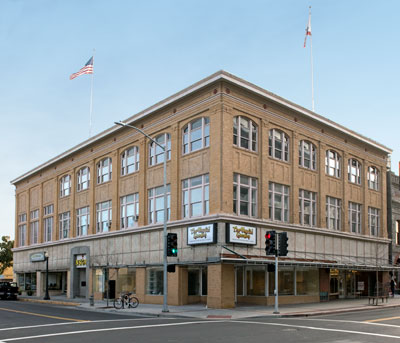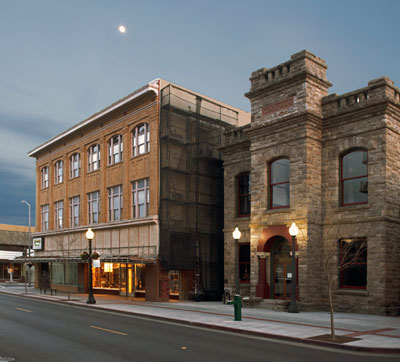 NSGW Hall and
Goodman Library
Both Photos 29 January 2018
(Click Photos to Zoom)
Native Sons of the Golden West Hall
1313 Spring Street
Napa
Built 1914
The Napa Native Sons of the Golden West constructed this three story steel-framed brick building in 1914. It was the tallest structure in downtown for most of a century.
When we photographed the building in 2018, it was the home of Napa Parlor No. 62 NSGW (instituted in 1885) and Eshcol Parlor No. 16 NDGW (instituted in 1887).
Source: Commemorative marker at the main entrance to the building.