California Historical Landmark 154
Fort Humboldt
3431 Fort Avenue
Eureka
Established 1853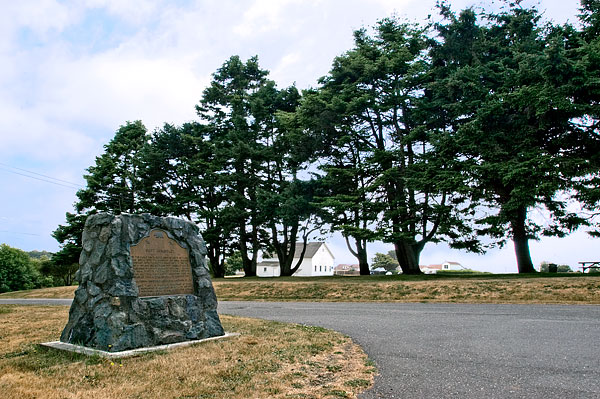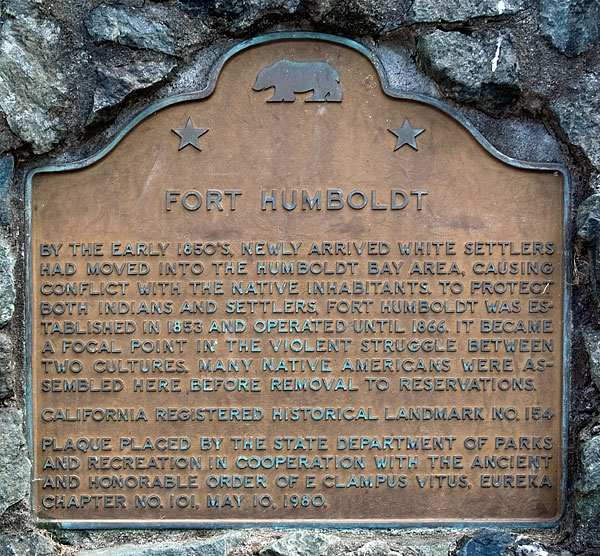 8 July 2007
(Click Photos to Zoom)
Fort Humboldt
By the early 1850s, newly arrived white settlers had moved into the Humboldt Bay area, causing conflict with the native inhabitants. To protect both Indians and settlers, Fort Humboldt was established in 1853 and operated until 1866. It became a focal point in the violent struggle between two cultures. Many Native Americans were assembled here before removal to reservations.
California Registered Historical Landmark No. 154
Plaque placed by the State Department of Parks and Recreation in cooperation with the Ancient and Honorable Order of E Clampus Vitus, Eureka Chapter No. 101, May 10, 1980.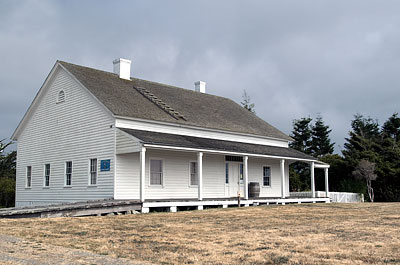 Fort Humboldt Hospital
6 July 2007
(Click Photo to Zoom)

An interpretive placard in front of the hospital reads:
The second Fort Humboldt hospital was built in 1863 and is the only original Fort building that remains.... The hospital has served many functions over the years. In the early 1900s, the building became a Marconi wireless radio station. By the 1940s it had become a City of Eureka Museum devoted to General Grant and local memorabilia. Later, it became the District Office for California State Parks. The Museum currently exhibits North Coast Native American artifacts, archaeological and military materials.