Pearls Over Shanghai
November 1970
August & September 1971
May 1972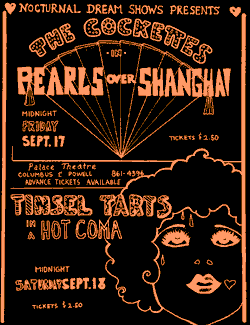 Pearls Over Shanghai was a comic operetta about white slavery and miscegenation set in the colorful world of 1930's China. With our first original scripted production, Link Martin parted the bamboo curtain, his politics swept aside by his love of the mystery and intrigue of the Orient. This is where he fittingly, placed his crossroads of good and evil. His exotic 'sin town' filled with singing sailors and witty whores, handmaidens and henchmen all take their places in the streets beside Asian aristocrats and gangland czars.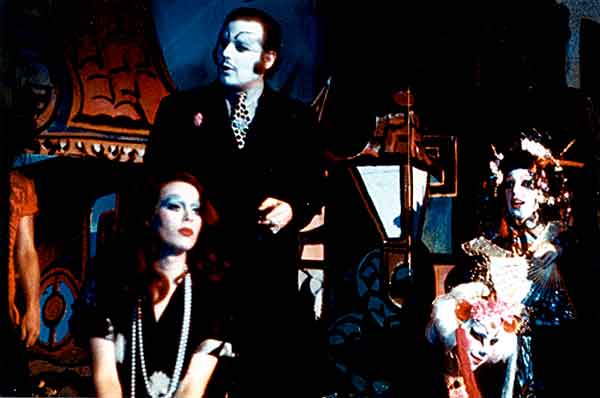 Bobby, Kreemah Ritz, Gary Cherry and Sweet Pam
Photo © Scott Runyon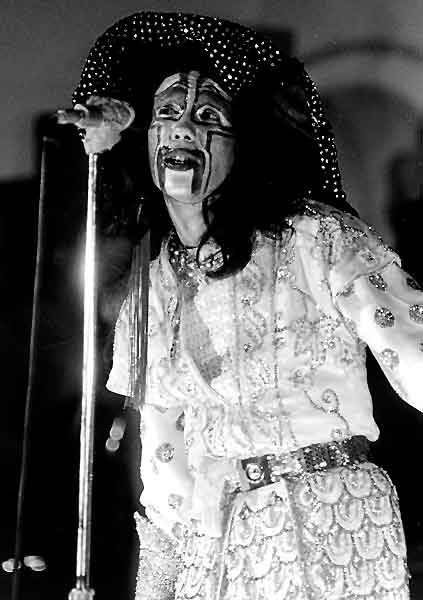 Link Martin as Madam Gin Sling
Photo © Susie Nightowl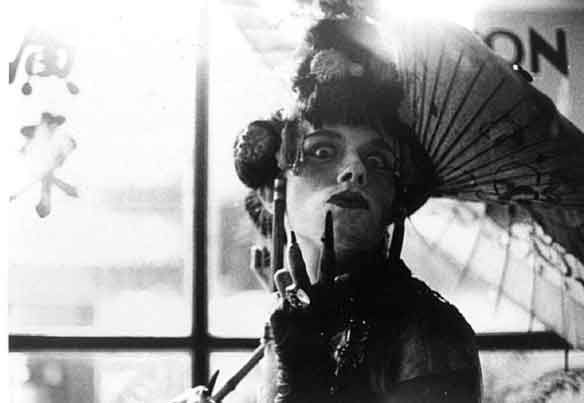 Rumi in Ross Alley
San Francisco Chinatown
Photo © David Wise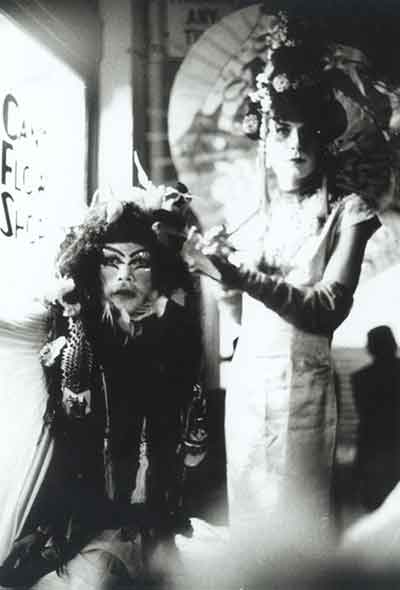 Hibiscus and Rumi in Ross Alley
San Francisco Chinatown
1970
Photo © David Wise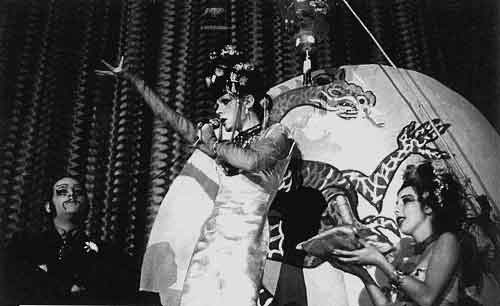 Kreemah Ritz, Rumi and Sweet Pam
Photo © David Wise