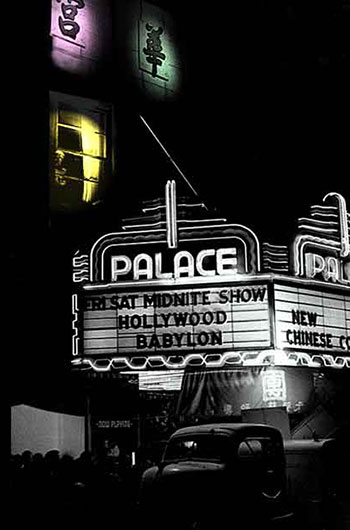 It was the fall of 1970. Rex Reed and Truman Capote were missed at the Beverly Sills opening night post-opera ball. They, along with Mrs. Johnny Carson and Mrs. Sam Spiegel, were squeezing their way through the sold-out crowd at a Chinese movie house in San Francisco, where a group of flamboyant, radical hippies called The Cockettes had donned their wigs, makeup and petticoats for a midnight revue....
Read more
Sweet Pam's Book Events: Meet Sweet Pam in San Francisco and Los Angeles at readings, signings, slide shows and other events.
Reviews of Midnight At The Palace: The reviews were fabulous.
Midnight at the Palace: Read excerpts from Sweet Pam's book, Midnight at the Palace.
Nocturnal Dream Shows: Synopses, posters and photos of the Cockettes shows.
Photographs: Photographs of the Cockettes and their friends by noted photographers.
Sweet Pam: More about Sweet Pam at her personal website.