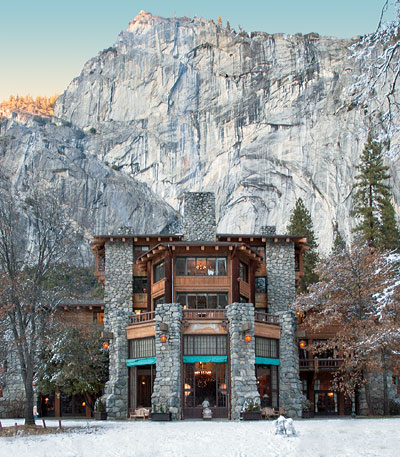 The Ahwahnee in Yosemite Valley
(Click Photo to Zoom)
Gilbert Stanley Underwood was an American architect best known for his National Park lodges.
After opening an office in Los Angeles that year, he became associated with Daniel Ray Hull of the National Park Service. This led to a commission with the Utah Parks Company of the Union Pacific Railroad which was developing the parks in hopes of producing destinations for travelers.
Underwood also designed stations for the Union Pacific, culminating in the art deco style station in Omaha in 1929. Then in 1932, Underwood joined the Federal Architects Project. While working for the federal government, Underwood produced the preliminary designs for the Timberline Lodge, Mount Hood, Oregon, and went on to design more than 20 post offices, two major federal buildings, and the U.S. State Department Building. From 1947 to 1949, he was appointed as federal supervisory architect.
Adapted from Wikipedia.
Year
Address
City
Sort Address
Sort Name
Ahwahnee Hotel
1926
Yosemite National Park
Ahwahnee Hotel
Bryce Canyon Lodge
1925
Bryce Canyon National Park
Bryce Canyon Lodge
Cedar Breaks Lodge
1924
Cedar Breaks National Monument
Cedar Breaks Lodge
Grand Canyon Lodge
1928
North Rim
Grand Canyon National Park
Grand Canyon Lodge
Jackson Lake Lodge
1954
Grand Teton National Park
Jackson Lake Lodge
Old Faithful Lodge
1923
Yellowstone National Park
Old Faithful Lodge
Rincon Annex Post Office
1940
101-199 Mission Street
San Francisco
Mission 0101
Rincon Annex Post Office
Sun Valley Lodge
1936
Sun Valley
Sun Valley Lodge
Union Station
1931
Omaha
Union Station
United States Mint
1937
155 Hermann Street
San Francisco
Hermann 0155
United States Mint
Zion Lodge
1927
Zion National Park
Zion Lodge