California Historical Landmark 776
Castro Valley Public School Site
19200 Redwood Road
Castro Valley
Founded 1866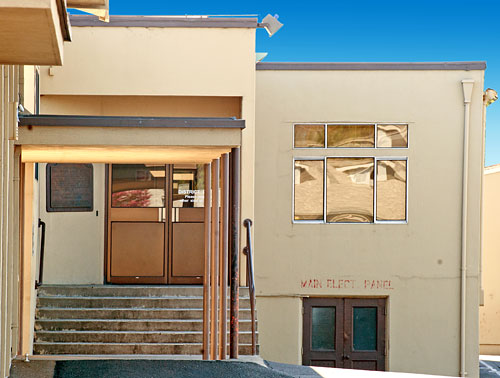 8 September 2012
(Click Photo to Zoom)
Castro Valley Public School Site
This site was part of the original Don Castro Land Grant. In 1866 pioneer settler Josiah Grover Brickell donated it for 'educational purposes only' and paid the salary of the teacher, who taught children in the one-room schoolhouse by day, and farmhands by candlelight at night.
Citation from California Office of Historic Preservation

A private school now stands where the public school used to stand. The school is secured by a chain link fence which encircles the block.
We came calling on a Saturday morning when the gates were locked, and we could not get close to the building, but we spotted a California Bear Flag plaque in the distance by an exit door.