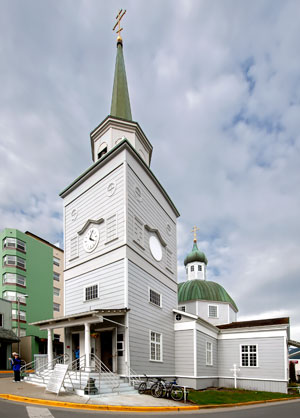 16 May 2011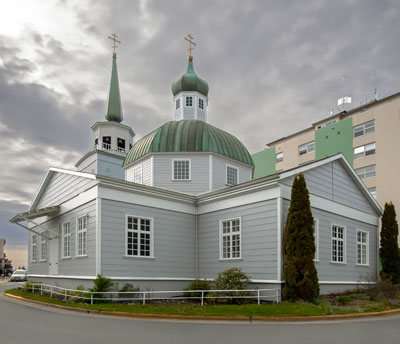 16 May 2011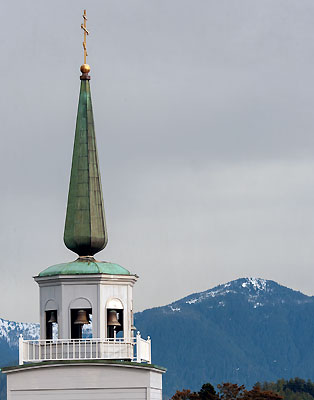 16 May 2011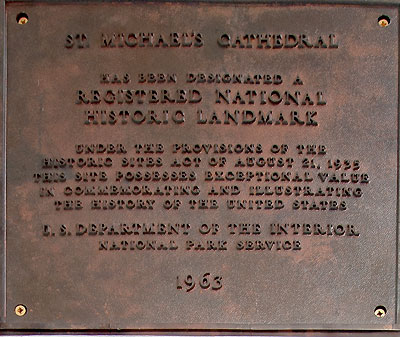 St. Michael's Cathedral
Has been designated a Registered National Historic Landmark
Under the provisions of the Historic Sites Act of August 21, 1935
This site possesses exceptional value in commemorating and illustrating the history of the United States
U.S. Department of the Interior
National Park Service
1963
Photographed 16 May 2011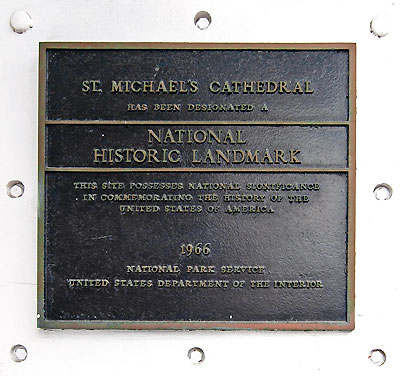 16 May 2011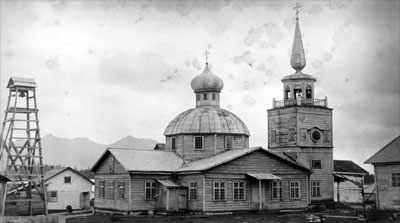 Photograph by Edward deGroff c.1886-1890
Courtesy Anchorage Museum of History and Art
(Click Photos to Zoom)
National Register #66000165
Cathedral of St. Michael the Archangel
Intersection of Lincoln and Maksoutoff Streets
Sitka
Built in 1844
Destroyed by Fire in 1966
Rebuilt in 1976
Sitka was the capital of Russian America from 1808 until 1906. The Cathedral of St. Michael the Archangel was at the center of Russian cultural influence in 19th century North America.
The Cathedral of St. Michael the Archangel is an excellent example of Russian church architecture, incorporating classic Russian features of the cruciform design with elements of the Italian Rococo which was popular in Russia in the early 19th century.
The cathedral was designed by the first Bishop of Alaska, Bishop Innocent, who was known for his religious writings as well as works on Alaskan ethnography, linguistics and history. Innocent was declared a saint by the Orthodox Christian church in 1977.
The present building is a reconstruction of the original which was built in 1844 and destroyed by fire in 1966. The structure was rebuilt on the original site based on detailed drawings of the original structure. Most of the ikons and religious artifacts were saved from destruction.
The cathedral was the largest and most imposing religious edifice in Alaska until well into the 20th century. It remains a house of worship and the seat of the Orthodox Bishop of Sitka and Alaska.
Source: Adapted from the NRHP nomination submitted in 1966.