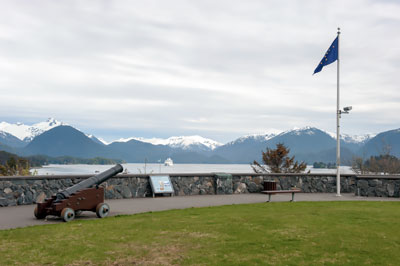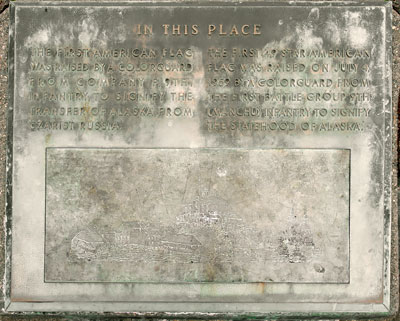 In This Place
The first American flag was raised by a colorguard from Company F, 9th Infantry, to signify the transfer of Alaska from czarist Russia.
The first 49 star American flag was raised on July 4, 1959, by a colorguard from the First Battle Group 9th (Manchu) Infantry to signify the statehood of Alaska.
Both Photos16 May 2011
(Click Photos to Zoom)
National Register #66000162
American Flag Raising Site
Castle Hill
Sitka
18 October 1867
This is is perhaps the most important historical property in Alaska. The American flag was raised here on 18 October 1867 to mark the formal transfer of Russian America to the United States, the first expansion by the United States into noncontiguous territory.
Source: Adapted from the NRHP nomination submitted in 1966.