Historic Sites and Points of Interest in Glenn County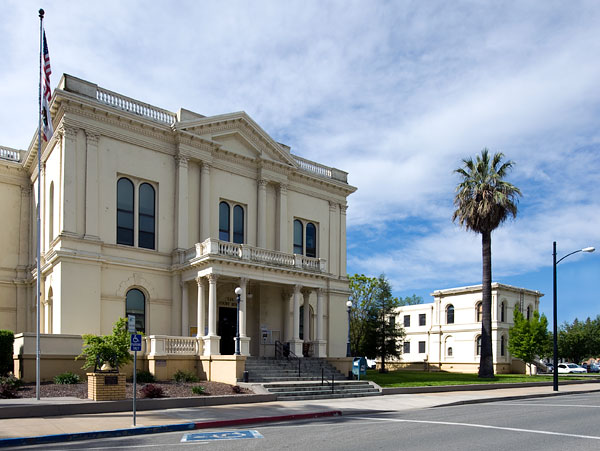 Glenn County Courthouse and Old County Jail in Willows
22 April 2010
(Click Photo To Zoom)
Glenn County is located in the Central Valley north of Sacramento.
Interstate 5 bisects Glenn County from north to south, and the Sacramento River defines its eastern boundary with Butte County.
Forty-one years after California became a state in 1850, Glenn County was carved out of Colusa County and named for Dr. Hugh J. Glenn, the most important wheat grower in California at the time.
Like all of the Central Valley from Redding in the north to Bakersfield in the south, Glenn County is politically, religiously and socially conservative. Its citizens voted decisively for George Walker Bush in 2000 and 2004, John Sidney McCain III in 2008, Willard Mitt Romney in 2012.
Glenn County is located in the secessionist State of Jefferson.